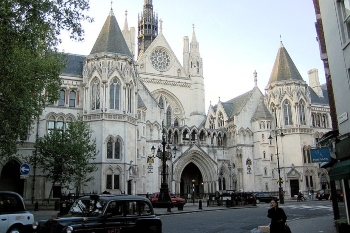 The High Court today ruled that the Government's policy of discharging patients from hospital to care homes at the start of the COVID-19 pandemic was unlawful.
Former health secretary Matt Hancock and Public Health England (PHE) were taken to court by two women who argued that patients with the coronavirus were discharged from hospitals back to care homes without testing.
Mr Hancock told Parliament that the Government 'absolutely did throw a protective ring around social care'.
However, Lord Justice Bean and Mr Justice Garnham today ruled that the Government's policy was 'unlawful' because they had 'failed to take into account the risk to elderly and vulnerable residents from non-symptomatic transmission' despite warnings from the Government's chief scientific advisor Sir Patrick Vallance.
An estimated 20,000 residents of care homes in England died of COVID-19 during the first wave of the pandemic in 2020.
In a statement outside the court, Dr Cathy Gardner, one of the claimants, said: 'My father, along with tens of thousands of other elderly and vulnerable people, tragically died in a care home in the first wave of the COVID-19 pandemic.
'I believed all along that my father and other residents of care homes were neglected and let down by the Government. The High Court has now vindicated that belief and our campaign to expose the truth.
'It is also now clear that Matt Hancock's claim that the Government threw "a protective ring" around care homes in the first wave of the pandemic was nothing more than a despicable lie of which he ought to be ashamed and for which he ought to apologise. It's also important that the Prime Minister accepts responsibility for what happened on his watch.'
Commenting on the High Court judgment, UNISON general secretary Christina McAnea said: 'The Government promised to put a protective ring around care homes. But ministers' actions in the early days of the pandemic meant the exact opposite.
'COVID spread like wildfire as untested but positive patients were discharged from hospitals. Thousands of elderly people died well before their time, and many care staff lost their lives too. Families have been left devastated.
'Staff were begging for personal protective equipment and making their own when none was forthcoming. Testing was extremely poor too.
'With no proper sick pay, staff went into work poorly as they didn't have the money to stay at home. Shockingly, two years on, the government has yet to raise statutory sick pay to a level that low-paid staff can afford to be sick.
'Ministers should be hanging their heads in shame and allowing the public inquiry to start hearing evidence immediately so bereaved families can have the answers they deserve.'
The Department of Health and Social Care has been contacted for comment.